Neo Doo Wop
Beginning roughly in 1960, classical doo-wop gave way to a "neo-doo-wop" stage. This changeover occurred in large part because of the oldies (really doo-wop) revival that started in 1959, which forever"framed" the sound of the classical doo-wop groups in the minds of fans. Groups that kept evolving the doo-wop sound became "neo-" groups; those that were enamored of the sound represented by the revival kept on with the classical formula. Although neo-doo-wop maintained the simple melody lines and young love oriented lyrics of the classical phase, the signature qualities of doo-wop were exaggerated. Songs were more frequently led
by falsettos. The philosophy seemed to become "more is better" (or, "go for baroque"). Instruments also played a more important role. The bass parts became heavier and more prominent, proffering more complicated patterns of nonsense syllables that often took over the song. For example, examine the two bass riffs below;
(1) Bon Bon Bon,
Buh Bon Buh Bon Bon,
Buh Buh Bon Bon Bon,
Buh Bon Buh Bon Bon Bon....."*
*"Zoom Zoom Zoom," Donald Hayes, Harlen Jackson (Selma Music, 1957). BMI.

(2) Bon Buh Buh Bon,
Buh Bon Buh Bon Bon,
Buh Buh Bon Bon Bon
Ka Dang A Dang Dang
Ka Ding A Dong Ding....."*
*"Blue Moon," Lorenzo Hart, Richard Rogers (Robbins Music Corp.,1934), ASCAP.

By the way, the pronunciation of the nonsense syllable "Bon" is difficult to convey. It is NOT pronounced like bon bon the ice cream treat. It sounds more like "Bawn" except the "n" is not pronounced, accomplished by not letting the tongue touch the palate. The best approximation is found in the French word "bon," meaning good. It Is possible that those bassist choosing to use this syllable had at least one semester in French.

The first of the two samples is from the classical doo-wop effort :Zoom Zoom Zoom" By the Collegians (1956), in which it was used to punctuate choruses. Astute readers will note its similarity to the bass riffing "I Wonder Why." The second sample is extracted from "Blue Moon", a 1935 melodic ballad converted to uptempo format by the Marcels (1961), who used it to introduce and end their song as well as to embellish their choruses. Aside from the base (or is it bass?) plagiarism involved, the gratuitous and sudden shift from "Buh-Bons" to "Ka-Dangs" is typical of neo-doo-wop nonsense syllable riffs. Those knowing both "Zoom" and "Blue Moon" will also note the difference in delivery. The former is delivered in a laid-back manner, while the latter convoys stridency and resoluteness. This too, is typical of the advances made in the neo-doo-wop era. The Marcels follow-up to "Blue Moon," namely "Heartaches,) provides a lesson.

"Yip Yip Yip Yip,
Werp Wuh Werp Werp,
Buh Muh Mum Mum,
Bon Buh Bon Bon,
Dum Duh Dum Dum Dum,
Mum Muh Mum Mum Mum Mum....."
"Heartaches," John Klenner, A.C. Hoffman (Leids Music Corp., 1931), ASCAP

Notice the rapid shifts from "Yips" to "Werps" to " Bum-Mums" to "Buh-Bons" to "Dums" and "Mums." Purists see this as too ornate and artificial, but one has to admit it is heady stuff and does make a statement.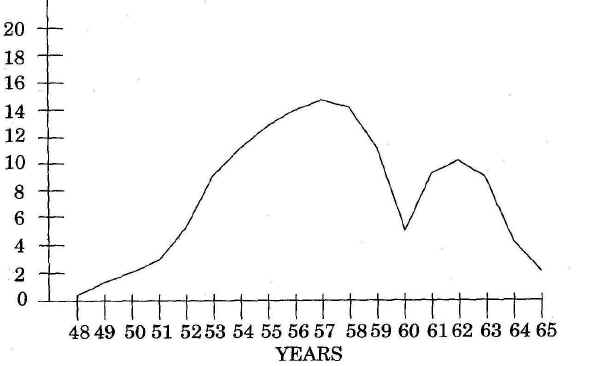 Prominent Examples of the Neo-Doo-Wop Era:
Group
Song
Tempo
Year
Blue Jays
Dukays
Crest
Demensions
Devotions
Dion Dimuci with Del Satins
Dreamlovers
Drifters
Excellents
Impressions
Jive Five
Lee Curtis with the Halos
Marcels
Vacels (Ricky and the)
Paradons
Quotations
Reflections
Regents
Roomates (Cathy Jean and the)
Stereos
Lover's Island
Duke Of Earl
My Juanita
Over The Rainbow
Rip Van Winkle
Runaround Sue
When We Get Married
This Magic Moment
Coney Island Baby
For Your Precious Love
My True Story
Pretty Little Angel Eyes
Blue Moon
Lorraine
Diamond And Pearls
Imagination
(Just Like) Romeo and Juliet
Barbara Ann
Please Love Me Forever
I Really Love You
Slow
Medum
Fast
Slow
Fast
Fast
Slow
Medium
Slow
Slow
Slow
Fast
Fast
Slow
Slow
Fast
Fast
Fast
Slow
Fast
1961
1961
1957
1962
1961
1961
1961
1960
1962
1958
1961
1961
1961
1962
1960
1961
1964
1961
1961
1961
Subcategories