Lloyd Price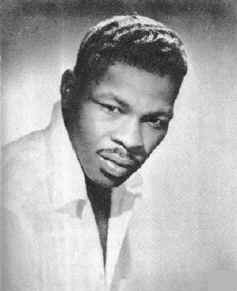 In 1952, "Lawdy, Miss Clawdy became on of the biggest selling records of the early rock and roll.era. Then the Army drafted Price in 1954.


The first move his base of operations from New Orleans to Washington, D.C. In the Army Price fronted a large dance band that played swing music for the troops. This gave him the idea of combining the full sound of an orchestra with the rhythmic tempos of rhythm and blues. Price approached numerous record executives with his plan, but was turned down by all of them. In 1956, the recording industry believed that rock and roll had to be performed by small combos because that was the sound that appealed to teenagers.
Price then decided to start his own label The Kent Recording Company. Kent Records began in late 1956 with Price as its only artist. Kent's first release was Price's "Just Because," on which he played piano, wrote the song and produced the session.
"Just Because" was released in January 1957. Within days of its release it began attracting attention. on the East Coat "Just Because" did very well in Washington, Baltimore and Philadelphia. However, Kent Records ran into the same distribution that other small record companies had experienced. To break the record into larger markets Price needed help. In early February, he made and agreement with ABC-Paramount allowing ABC-Paramount to re-release the master of "Just Because." The deal was for one single and did not include Price as the recording artist.
With the help of ABC-Paramount, "Just Because" remained an active seller for more than six months, while Price went on the road to promote the record. His first bookings were in Florida, followed by a by a week in March at the Apollo Theater in New York. In April, toured the Midwest, and the next month crisscrossed the South again.
In the middle of June 1957, he signed a distribution deal with Atlantic Records. the deal called for Price to issue records on his label and for Atlantic to be the sole distributor.
Between tours, Price returned to the studio to record "Lonely Chair" in early July 1957. he single received a little airplay, but didn't do much. During the year and half Kent was distributed by Atlantic singles were issued by the King Bees and Stella Johnson, as well as three more by Price.
The deal with Atlantic expired in 1958. Kent continued issue records by lesser known talents, as well as Price. Frustrated with running a record company, Price decided to devote his full attention to performing.
He signed a contract with ABC-Paramount in the fall of 1958 and in late October "Stagger Lee" was his first release under the new contract. By December, "Stagger Lee" was at the top of the "pop" and R&B charts. It sold a million copies and was the top R&B record of 1959.
"Stagger Lee" incorporated many of the ingredients that Price had used in "Just Because" and "Why." A vocal group backed Price's shouting style and there was also a big band sound. Stagger Lee was close to the swing band he had envision when he returned from the Army. The lyrics were also cleaned up. The original had two men gambling in the park, an argument breaking out with the loser shooting the other in a barroom. A campaign by the Legion of Decency caused the "gambling in the park' to become "Arguing in the dark." The killing and barroom parts were also deleted.
"Where Were You (On Our Wedding Day) did some business in 1959. It was followed by two million selling singles "Personality" and "I'm Going To Get Married." All followed the "Stagger Lee" formula with one major exception, they were now aimed at the teenage market.
Price remained at ABC-Paramount for several years, having several hits. Each stayed with the Stagger Lee" formula. The big band got bigger with the addition of bras and strings, but were clearly recognizable as coming from Lloyd Price.
After 1960 his ABC-Paramount releases failed to attract much attention and by 1962 he was ready for a change. Price started his own label, Double-l. Working with Harold Logan, his co-songwriter, Price and his arranger, Sammy Lowe, experimented with traditional jazz arrangements in a big band setting. An early Double-L single by Price was "Pistol Packing Mama." Price's biggest hit for Double-l was a 1963 revival of an old standard "Misty." The follow-up single was "Billie Boy" was a powerful jazz version of"Won't You Come Home, Bill Bailey." It was also the last of Price's singles to attract national attention. price also used Double-L to introduce new talent. It was at Double-l that the nation first saw Wilson Pickett as a solo artist.
In 1964, Price became the first black artist to sign with Monument Records, Roy Orbison's label. However, Monument had no idea how to produce Price.
Price next joined Reprise Records, a company founded by Frank Sinatra. Price was re-united with Sammy Lowe for "I Won't Cry Anymore." The song featured Price against a small combo.
In 1968 he moved to JAD Records. With JAD's help, Price started another record company Turntable Records, a division of JAD. In conjunction with the record company,he opened Turntables nightclub in New York.
Price moved to Scepter Records in 1971, There he recorded "Hooked On A Feeling." The song was out of his vocal range and the instrumentation was to lush for his raw voice. Even the recording studio at Muscle Shoals couldn't save it.
In 1972, Price recorded the theme song for The Legend of Nigger Charley. This was followed by two singles for GFS Records, "Sing A Song" and "Love Music."
In the mid-70s Price made personal appearances rather than continue recording. By the 1980s he was semi-retired. In May 1991 he made a cameo appearance on the television show Amen.
Llyod Price died from diabetes complications on May 3, 2021, at a long-term care faucility in New Rochelle, New York at the age of 88.
Lloyd Price lived the dream he envisioned for himself at a very young age. He was a top-selling R&B performer in 1952 and again in 1958. He helped introduce jazz nuances to the R&B field with his Kent Records and Double-l labels. He recorded for some of the largest independent companies. In his wake, he left a large body of very fine material on which imparted his indelible imprint.
Lloyd Price was inducted into the Rock and Roll Hall of Fame in 1998