Otis Redding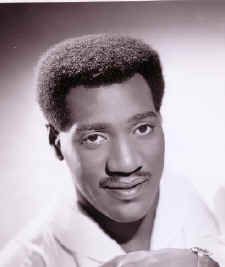 Generally regarded as the single most influential male soul artist of the '60s, Otis Redding was one of the first artists to broaden his appeal to white audiences with a raw, spontaneous style that bore a stark contrast to the smooth, sophisticated music of Motown.


Otis Redding was born September 9, 1941 in Dawson, Georgia. When Otis was five the family moved to the Tindal Heights Housing Project in Macon, Georgia. Otis Sr. worked at the Robins Air Force Base, one of the local places of employment for blacks, and preached on the weekends. Redding began singing in choir of the Vineville Baptist Church. For much of his childhood his father was sick. Living for awhile in a shotgun house in west Macon known as Bellevue the family was forced to move back into the project after it burnt down.
Dropping out of Ballad Hudson High School in the tenth grade, and went on to work with Little Richard's former band, the Upsetters. and he send home $25 a week. Gladys Williams, a prominent local musician ran Sunday night talent shows that Otis began to compete in. After winning 15 times straight, he was no longer allowed to compete.

The Pinetoppers: Johnny Jenkins in foreground,
Pat T. Cake on drums and Otis Redding with mike.
In 1959, Otis sang at the Grand Duke Club. In 1960 Redding began touring the South with Johnny Jenkins and The Pinetoppers. With this group he made his first recording in 1960 as Otis and The Shooters.

Redding with Booker T. and The MGs
(l to r Al Jackson, Otis Redding, Donald Dunn, and Steve Cropper)
In 1962, Redding recorded a song he had written,"These Arms of Mine" at a Johnny Jenkins session at Stax Records in Memphis, Tennessee. The song became a major R&B hit and a minor pop hit in early 1961 on the newly form Volt subsidiary of Stax, to which he was quickly signed. Now recording in Memphis with the Stax house band Booker T. and The MGs, Redding had a number of crossover hits for Volt that included "That's What My Heart Needs," "Pain In My Heart," and "Chained and Bound." His first moderate hit was "Mr. Pitiful" in early 1965. Redding toured regularly through 1967, accompanied by Booker T. and The MGs or The Bar-Kays, developing a greater initial following in Europe than in the U.S.

The Bar-Kays
Ronnie Caldwell (keyboards), Ben Cauley (trumpet), Jimmy King (guitar),
Carl Cunningham (battery), Phalon Jones (sax) and James Alexander (low)

In the spring of 1965, Redding broke into the pop market with "I've Been Loving You Too Long (To Stop Now)," co-written with Jerry Butler, and his "Respect." His Otis Blue album included two hits, Sam Cooke's "Shake" and "A Change is Gonna Come" and The Rolling Stones' "Satisfaction" which became a crossover hit. Redding's "I Can't Turn You Lose/"Just One More Day" became a Top 10 two-sided R&B hit at the end of 1965. His Dictionary of Soul album yielded crossover hits "My Lover's Prayer," Fa-Fa-Fa-Fa-Fa (Sad Song)," and "Try a Little Tenderness."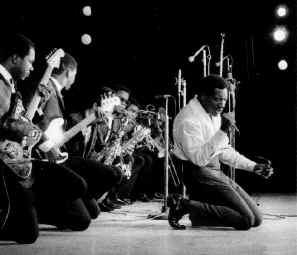 On Stax Tour
In 1967 Arthur Conley had a Top 10 hit with the Conley-Redding "Sweet Soul Music" and Aretha Franklin had a Top 10 Pop and R&B hit with Redding's "Respect." Redding recorded King and Queen with Carla Thomas and the album yielded R&B and Pop hits "Tramp" and "Knock On Wood."

Plane Wreck




The Bar-Kays
L to R: Ben Cauley, Ronnie Caldwell, Carl Cunningham, Phalon Jones, Jimmie and James Alexander
Appearing as the only soul act at The Monterey International Pop Festival gained Redding widespread recognition and began establishing him with pop audiences. However, while touring, Redding's airplane crashed into Lake Monon near Madison, Wisconsin on December 10, 1967 killing him and four members of the Bar-Kays. In early 1968, Redding's recording of "(Sittin' On ) The Dock of the Bay," co-written with Steve Cropper, became a top pop and R&B hit. Posthumously crossover hits continued in to 1969 with "The Happy Song (Dum Dum)," "Amen," "I've Got Dreams to Remember," "Papa's Got a Brand New Bag," and "Love Man."

The Reddings courtesy of otisredding.com
(L-R) Mark, Dexter, and Otis Jr.)
In the late '70s, Redding's sons Dexter and Otis III formed the Reddings with cousin Mark Lockett for recordings on on the Believe in Dream label, distributed by Columbia. They had a Top 10 R&B hit with "Remote Control" in 1980 and eventually switched to Polydor Records in the late 1980s.
Otis Redding was inducted into the Rock and Roll Hall of Fame in 1989.