Jackie Wilson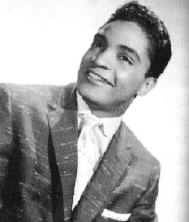 Jackie Wilson became one of the first R&B vocalists to enjoy success in the early rock and roll era and became to be regarded as one of the first great soul singers.


Jackie "Sonny" Wilson was born June 9,1934 in Detroit, Michigan and grew up in Highland Park, Michigan. The only child of Jack and Eliza Mae (nee Ranson) Wilson from Columbus, Mississippi, Wilson's father was an alcoholic and generally unemployed. Eliza Mae who had lost two earlier children doted on Wilson and was a powerful influence on his life.
Wilson began singing at an early age. In his early teens Jackie formed a quartet, the Ever Ready Gospel Singers Group, which became a popular feature of churches in the area. Jackie wasn't religious, he just loved to sing and the cash came in handy for the cheap wine which he drank from the age of nine.
Growing up in North End, a rough section of Detroit, Wilson was an habitual truant, belonged to a gang called the Shakers, and was continuously in and out of trouble. Twice he was sent to detention in the Lansing Correctional Institute. It was there that he learned how to box. Wilson dropped out of the school in the ninth grade, in 1950 at 16.
At sixteen Wilson became a Golden Gloves welterweight boxing champion in Detroit.

In February 1951 Wilson married Freda Hood, whom he had known since he was ten, after she had become pregnant. It was the first of her 15 pregnancies. A daughter was born the next month. At this time he was singing in a group that consisted of Levi Stubbs, Sonny Woods and Lawson Smith. They only knew a few songs, but were welcome additions at house parties where they split the five dollars they were paid to perform.

Billy Ward and the Dominoes
Jackie Wilson on the far right

After dropping out of high school in the ninth grade, Wilson began performing at local clubs. He was discovered at a talent show by Johnny Otis in 1951. Wilson sang with the Thrillers before they changed their name to the Royals, an R&B quartet. Before Wilson could become a full fledged member of the group they signed with King Records and left him behind. He the briefly recorded with Dizzy Gillespie's Dee Gee label ("Danny Boy" 1952) before he successfully audition for Billy Ward's Dominoes in 1953. He eventually replaced Clyde McPhatter when McPhatter left the group to form the Drifters. The Dominoes first release with Wilson, "You Can't Keep a Good Man Down," became a near R&B hit and was soon followed by the R&B hit "Rags to Riches." Wilson was lead singer on the Dominoes first pop hit, "St. Therese of the Roses" in 1956.
| | |
| --- | --- |
| Standing Al Green | Wilson, Nat Tarnopol and Alan Freed |
In 1957 Wilson left the Dominoes for a solo career. Al Green, a music publisher and manager, who already managed singers Johnnie Ray, Della Reese and LaVern Baker, took over as Wilson's manager. Green went to New York, met Decca Records' Bob Theile, and secured Wilson a contract with Decca's Brunswick label. The day before the deal was to be signed, Al Green died. Upon Green's death , Nat Tarnopol, a Green business associate, became Wilson's manager.

Billy Davis aka Tyron Carlo
Signing with Brunswick Records, Wilson soon had a minor hit with "Reet Petite," co-written with Berry Gordy, Jr and Roquel "Billy" Davis. Gordy/Davis also co-wrote Wilson's major pop and R&B smash hits "To Be Loved," "That's Why," and "I'll Be Satisfied," and his top R&B and pop hit classic "Lonely Teardrops." Wilson appeared in the film Go, Johnny, Go singing "You Better Know It."
The initial success Wilson had with the song writing team of Davis/Gordy ended due to disagreements between them and Tarnopol over inadequate payment. Tarnopol felt confident he could do without them, despite the remarkable success the team had, and refused to pay what they felt was owed them. Without knowing it, Tarnopol did Davis and Gordy a favor, as both went on to have successful careers.

Berry Gordy used his royalties on the nine hits he'd co-written for Jackie to establish his Hitsville USA Studios - destined to become the enormous Motown recording label. Davis joined Chess Records in Chicago as A&R manager, song writer and producer, achieving success for himself and other black acts.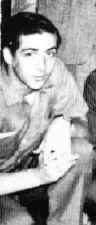 Nat Tarnopol
Jackie trusted Nat Tarnopol implicitly and foolishly signed over power-of-attorney to him. Deciding that Wilson should not limit himself to singing rock and roll, Tarnopol had veteran band leader and Decca arranger Dick Jacobs produce most of Jackie's recordings from 1957 through 1966. Jacobs knew Jackie could sing and reveled in all styles, so he combined him with huge orchestral accompaniments.

Jackie Wilson at the Apollo Theatre
Performing engagements at major Los Angeles, Las Vegas, and New York nightclubs and recording a variety of material, including bland pop material and classical adaptations such as "Night," "Alone at Last," and "My Empty Arms," Wilson suffered through intrusive arrangements and critical neglect in the early '60s. Nonetheless, he scored four two sided crossover hits in 1960-1961 with "Night"/"Doggin' Around," "All My Love"/"A Woman, a Lover, a Friend," "Alone at Last"/ "Am I the Man," and "My Empty Arms"/"The Tear of the Year." "Night" was a pop smash, while "Alone at Last" and "My Empty Arms," were near pop smashes. "Doggin' Around" and "A Woman, a Lover, a Friend" were top R&B hits. Later in 1961 Wilson had major pop and R&B hits with "Please Tell Me Why" and "I'm Comin' Back to You," followed by moderate pop hit with "Years from Now" and "The Greatest Hurt." He subsequently formed a songwriting partnership with Alonzo Tucker that yielded a top R&B and smash pop hit with "Baby Workout" in 1961. Later R&B and pop hits included "Shake a Hand" and "Shake! Shake! Shake!"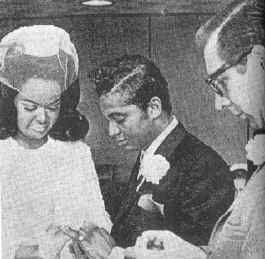 Wilson married Harris in May 1967
Nat Tarnapol is pictured far right
By 1961 Jackie was involved with Harlean Harris, a former girlfriend of Sam Cooke and a Ebony magazine fashion model while at the same time having a relationship with a Juanita Jones.
| | |
| --- | --- |
| Juanita Jones identifying gun which she shot Wilson | Leaving the hospital after being shot with mother Eliza Wilson, Jackie and wife Freda |
February 15, 1961, Jones shot Wilson twice as he returned with Harris to his Manhattan apartment. Despite his wounds, Wilson made it downstairs where he was taken to the Roosevelt Hospital. Life saving surgery was performed followed by weeks of medical care. Wilson lost a kidney and would carry the bullet that was to close to his spine to be removed, around for the rest of his life.

A month and a half later Jackie was discharged and, apart from a limp and discomfort for a while, he was quickly on the mend. He discovered that despite being at the peak of success, he was broke.
Around this time the Internal Revenue Service (IRS) seized Jackie's Detroit family home. Tarnopol and his accountant were supposed to take care of such matters. At the time Jackie had declared annual earnings of $263,000, while the average salary a man earned then was just $5,000 a year. Yet the fact was he was nearly broke. Fortunately Jackie made arrangements with the IRS to make restitution on the unpaid taxes and to re-purchase the family home at auction.

However, Freda's patience had finally run out due to Jackie's notorious philandering and she filed for divorce. Jackie didn't contest it and so their thirteen year marriage was annulled in 1965. Freda was granted the house, $10,000 and a modest $50-per-week for each of their four children. For the rest of her life Freda regretted seeking the divorce and, moreover, Jackie still treated her as though she was still his wife.
In March 1967 Jackie and his friend and drummer, Jimmy Smith, were arrested in South Carolina on morals charges. Both were arrested in a motel with two 24-year-old white women. Lurid details of the case appeared in the newspapers. Tarnopol decided that to restore Jackie's public image, a marriage to long-time girlfriend Harlean had to be held. The civil ceremony was held the next month. Jackie had been going with Harlean from at least 1960 and they'd had a son in 1963. Jackie and Smith were only fined a few hundred dollars and the "morals charges" were soon forgotten.

LaVern Baker and Jackie Wilson
Although he continued to have hits over the next three years, Wilson didn't have another major pop and smash R&B hit until he began recording in Chicago with producer Carl Davis. Under Davis, Wilson staged a dramatic comeback with "Whispers (Getting Louder)," and the classic "(Your Love Keeps Lifting Me) Higher and Higher," a top R&B and smash pop hit, and "I Get the Sweetest Feeling." Wilson recorded with Count Basie in 1968 and managed his last near smash R&B and moderate pop hit with "This Love is Real" in the late '70s. He was subsequently relegated to the oldies revival circuit, despite having continued R&B hits.
September 1970 Wilson's oldest son, 16-year-old Jackie Jr., was shot and killed during a confrontation on the porch of a Detroit neighbors' home.

On the night of September 29, 1975 while performing at the Latin Casino near Cherry Hill, New Jersey Wilson was stricken with a massive heart attack. One of the first to reach Jackie was Cornell Gunter of the Coasters group who immediately noticed he wasn't breathing. Gunter applied resuscitation and got him breathing again. An ambulance quickly got him to the nearby hospital where he remained in a coma for over three months.

Jackie gradually improved to the stage of semi-coma state, but obviously he had suffered severe brain damage and, at 41, a tremendous career was ended. Although he never uttered another word, he remained clinging to life for a further eight and a quarter years. He remained hospitalized until his death on January 21, 1984, at the age of forty-nine.
Jackie Wilson was inducted into the Rock and Roll Hall of Fame in 1987.