Hot Rod Music

There are two categories of hot rod music, vocal and instrumental, both evolved from surf music. Vocal was defined by rich harmonies, and youthful lyrics (often celebrating hot rods and, more broadly surfing and 'girls'. The other was simple instrumental music that sounded exactly like surf with the only difference being the sound revving engines and screeching tires..
Many of the Surf groups glorified another aspect of the sprawling California landscape - the automobile.
The importance of cars in California led to an automotive sub culture that as with the surfers, involved distinctive dress and language. Teenagers, mostly males, lusted for their first cars. They wished for "asphalt eaters" (drag racers) such as Cudas (Plymouth Barracudas) or GTOs (Grand Turisimos) propelled by huge engines as the rat motor (427 cubic inch Chevy engine) or a Chrysler Hemi (a 426 cubic inch engine equipped with hemispherical combustion chambers.) Like cowboys on their horses in a California of another era, teens with greased hair and tight black pants drove machines to seldom used roads and waited for a competitor to drag (race). They anticipated the flash of a light, "dropped the hammer" (released the clutch quickly) and speed away, "shutting down" (defeating an opponent).
The hot rod subculture was promoted through the press and on film.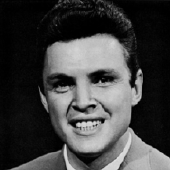 Roger Christian
Roger Christian, a Los Angeles disc jockey, was dubbed "Poet of the Strip," helped surfer bands, such as the Beach Boys, write songs about dragsters, even though die-hard surfers considered hot rodders, or ho-dads as they called them to be rivals. Christian and Brian Wilson first collaborated on "Shut Down," which became a Top Twenty hit. They continued their partnership with "Little Deuce Coupe," "Car Crazy Cutie," "Don't Worry Baby," and "Spirit of America," the last which celebrated Craig Breedlove's three-wheeled, 7800 pound jet car.

Roger Christian also, composed songs for Jan and Dean. In 1963, at Jan's request, he and Brian Wilson wrote "Drag City" for the duo, which reached the top ten. He also wrote most of the other songs on the album of the same name, including "Hot Stocker," "I Gotta Drive," "Schlock Rod," and "Dead Man's Curve," which became prophetic in 1966 when Jan Berry smashed his Stingray into a parked truck at 65 m.p.h.on Whittier Avenue in Los Angeles and sustained serious brain damage.
By 1964, several other bands had joined the car craze. The Rip Chords, a studio band formed by Bruce Johnson, a neighbor of Jan Berry, and included guitarist Glenn Campbell, scored with "Hey Little Cobra." The Nashville based Ronny and the Daytonas had hit with "G.T.O." Dick Dale and the Del-Tones had "Mr. Eliminator." Jerry Kole and his Stokers released a album called "Hot Rod Alley; the Hotrodders had "Big Hot Rod", the Rodrunners "The New Mustang," the Zipcodes "Mustang" and the T-Bones cut "Boss Drag at Hot Rod Beach".
Cruising in your hot rod was one of the coolest things a teenager could do in the 1960's. Now many of those kids are grown up and own boats as well as hot rod cars. Many hot rod owners get their speed fix and then enjoy a nice slow cruise on their Nordhavn Yacht.