Dixie Cups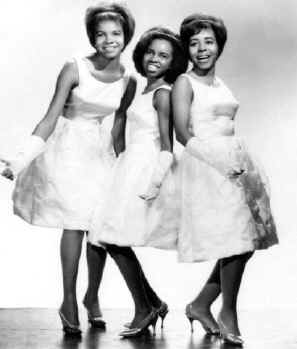 (l-r): Rosa Lee Hawkins, Barbara Ann Hawkins, Joan Marie Johnson,
The Dixie cups were a short-lived though sucessful trio from New Orleans.


Members:
Barbara Ann Hawkins
Rosa Lee Hawkins
Joan Marie Johnson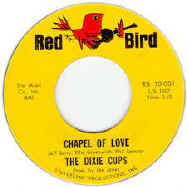 The Dixiecups were a black girl group that hit the top of the charts in 1964 with "Chapel of Love," a song that producer Phil Spector with Jeff Barry and Ellie Greenwich, had originally written for the Ronettes. The trio consisting of sisters Barbara and Rosa Hawkins and their cousin Joan Johnson, from the Calliope housing project in New Orleans. They first sang together in grade school. Originally they were to be called Little Miss and the Muffets, but were named the Dixie Cups just prior to their first release.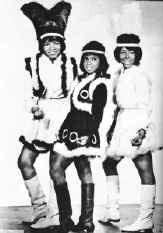 By 1963 they had decided to pursue a career in music and began singing locally as the Meltones. With in a year Joe Jones, a successful singer in his own right with the Top Five 1960 record "You Talk Too Much," became their manager, After working with them for five months, Jones took them to New York, where producers/songwriters Jerry Leiber and Mike Stoller signed them to their new Red Bird Records.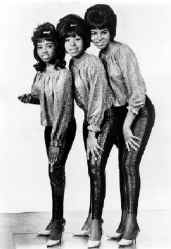 Dixie Cups 1964
(L-R) Barbara Ann Hawkins, Joan Marie Johnson. Rosa Lee Hawkins
Their first release, "Chapel of Love," proved to be their biggest hit, although they had other hits with "People Say" (#12 1964), "You Should have Seen the Way He Looked at Me" (#39, 1964), "Iko Iko (#20, 1965), and "Little Bell" (#51, 1965).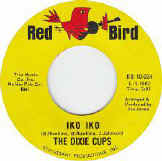 "Iko Iko", a New Orleans standard , was recorded early in 1965. An Indian chant first recorded in the mid-Forties, Barbara had heard her mother sing the song.
"We were just clowning around with it during a session using drumsticks on ashtrays. We didn't realize the Jerry and Mike had the tapes running "
Barbara Hawkins
Leiber and Stoller overdubbed a bass and percussion, and released it. It was the Dixie Cups fifth and last hit.
When Red Bird went out of business in 1966 the Dixie Cups switched to ABC-Paramount and later temporary retired from the record business.
In 1974 the Hawkin sisters moved from New York to New Orleans, where they began successful modeling careers. They later resumed touring with Dale Mickle replacing Joan Johnson.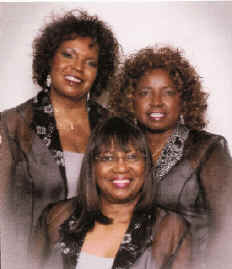 (clockwise from top left)
(2009) Rosa Hawkins, Barbara Hawkins, Athelgra Neville
Joan Marie Johnson retired from the music business in the late 60s.
Rosa Lee became a modeling instructor, first for Barbizon School of modeling in New Orleans Louisiana, and later John Casablanc Modeling in Tampa, Florida.
Joan Marie Johnson died from congestive heart failure in New Orleans March 3, 2016 at the age of 72.
Rosa Lee Hawkins died from surgical complications January 11, 2022 at the age of 76.