The Personality Disk Jockeys
Broadcast Pioneers of Philadelphia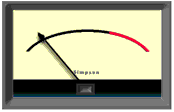 Airchecks
In the radio industry, these are generally demo tapes. Airchecks must be of reasonable quality, and content should showcase classic Top-40 stations formats, promotions and personalities. Often intended to show off the announcer's talents to prospective future employers, etc. As such, they generally don't contain any music, and few jingles. Potential employers do not want to hear music, they want to hear what the announcer sounds like!
In order to hear these airchecks you will need a real audio player.
If you don't have it get it for free by clicking here.
Rock Radio Scrapebook: Canada's Aircheck Archive
The History of Rock and Roll time sweeps
The History of Rock and Roll time sweep -1981
440: Satisfaction
Where are they Now?
WLAC RadioPhiladelphia Broadcast Pioneers