The Contours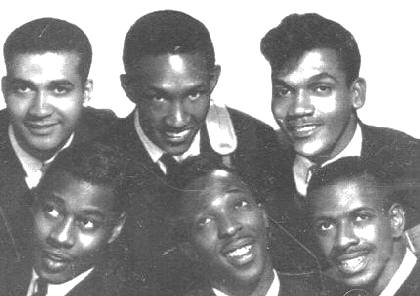 (Top L-R) Billy Hoggs, Huey Davis, Hubert Johnson
(Bottom L-R) Sylvester Potts, Billy Gordon, Joe Billingslea
Most of Motown's top singing groups were meticulously groomed and impeccably synchronized. The Contours were uncouth and proud of it, bringing acrobatic energy to their at and splattering rough edges all over their early Motown sides. Hoarse screams over feverish dance beats characterized the Contours' string of hits in the mid-Sixties.


Members:
Billy Gordon
Billy Hoggs
Joe Billingslea
Sylvester Potts
Hubert Johnson
Huey Davis
The Blenders were formed in 1959 in Detroit, Michigan They became so successful, staying in Los Angeles, New York and Chicago hotels, as they toured the country. Originally a trio, Billy Gordon, Billy Hoggs, and Joe Billingslea were unknown even in Detroit until joined by Hubert Johnson. It was after visiting Contour Recordings that the group decided to rename themselves the Contours. Johnson had them sing for his cousin Jackie Wilson who in turn introduced them to Berry Gordy Jr. the owner of Motown Records. After auditioning Gordy told them to come back in a year. They then went over to Hubert's cousin's house who was Jackie Wilson. They then sang for Wilson the same ones they did for Gordy. Wilson then told them to have a seat and personally called Gordy. Gordy then called the group back, sang the same songs and were signed.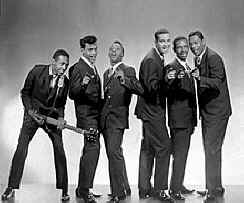 From left to right Hugh Davis, Hubert Johnson, Billy Gordon,
Billy Hoggs, Joe Billingslea and Sylvester Potts
In 1961 they recorded their first record for Motown "Whole Lotta' Woman." When it flopped Gordy prepared to drop them. Wilson then persuaded Gordy to give them a second chance. That second chance was the Gordy written "Do You Love Me". Originally meant for the Temptations, the Contours took "Do You Love Me" to the top of the R&B charts in 1962 (#3 Pop).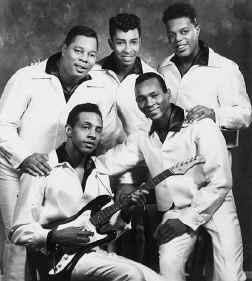 Top (L-R) Billy Hoggs, Dennis Edwards, Hubert Johnson
Bottom (L-R) Huey Davis, Billy Gordon
The Contours never repeated the success of the million selling "Do You Love Me." However they did have five more clear the floor cause I gotta dance numbers: "Shake Sherry" (#21 R&B, 1963), "Can You Jerk Like Me??" (#15 R&B, 1965), "The Day When She Needed Me" #7 R&B, 1965), "First I Look At the Purse" (#12 R&B, 1965), and "Just a Little Misunderstanding" (#18 R&B, 1966). The Contours' last chart hit, "It"s So Hard Being a Loser" (#35 R&B, 1967), was a ballad. One later member of the Contours was future Temptation member Dennis Edwards.
When Motown moved out to Los Angeles the group decided it go and called it quits. Billingslea put the group together with Potts for some mid-"70s concerts.
In 1988, "Do You Love Me" reached #11 after being featured in the film Dirty Dancing. The Contours, who included originally members Billingslea and Potts (Johnson had committed suicide in 1981), joined the subsequent Dirty Dancing tour. Sadly Hubert Johnson committed suicide July 11, 1981 The current Contours with Billingslea and Potts continue to perform today.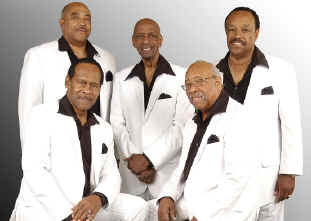 Contours 2017
Front (L-R) Gary Grier, Al Chisholm
Back (L-R) Dwjauan Brock, Joe Billingslea, Lyall Hoggart
Hubert Davis committed suicide in Detroit, on July 11, 1981, he was 40.
Billy Gordon died on May 10, 1999.
Huey Davis died on February 23, 2002 at his home in Detroit.
Sylvester Potts died on January 6, 2017.
Dennis Edwards died October 11, 2018 due to complications of meningitis, he was 75.