Sam Phillips Recording Studio under construction 1959
Photo courtesy Colin Escort


Sam Phillips Recording Service
Photo courtesy Sam Phillips Family
In the summer of 1958 Phillips brought property on 639 Madison Avenue in Memphis a few blocks from his old studio. Having at various times it had housed a Midas Muffler Shop and Hart's Bakery, Phillips gutted the interior and installed two modern recording studios on the first floor. On the second floor were new A&R and promotion offices and tape storage vault. The final touches were by Decor by Denise
| | | | |
| --- | --- | --- | --- |
| Sally Wilborn | Cecil Scaife | Charles Underwood | Scotty Moore in Sam Phillip's studio 10/60 |
By this time Phillips had separated from his wife Becky, and was living with Sally Wilbourn, who had joined Sun in late 1955. She moved with him now as office manager, as did promotion person Barbara Barnes. Scotty Moore was brought over from Fernwood Records in June 1960 and was made studio manager and chief cutting engineer. Charles Underwood was hired as A&R manager and assistant engineer. Bill Fitzgerald, an early partner in Duke Records, was made general manager in August 1959. Cecil Scaife was hired as the promotion manager.

At the new office
Shortly after opening the studio, Phillips decided to open one in Nashville. Having already leased space in the Cumberland Lodge building for his publishing companies, Phillips looked at a small studio that had been built there. After attending a recording session, Phillips bought it and hired Billy Sherill as his engineer.
The studio opened in February 1961. At the inaugural session Jerry Lee Lewis cut "What'd I Say." Two days later Charlie Rich recorded "Who Will the Next Fool Be."
Phillips sold the studio in February 1964 after a plaque of minor problems and one annoyance. In Nashville musicians worked under American Federation of Musician guidelines which called for four songs from a three hour session, with overtime pay for run overuse. When Phillips attempted to bring in his own musicians he was met with opposition from the locals.
Phillips first offered the studio to Cecil Scaife, but Fred Foster of Monument Records ultimately bought it on February 10,1964, for $175,000 for the studio and all its physical assets. Phillips also agreed to not to enter into a recording business in Nashville for at least five years,
Attempting to maintain its market share in the 60s Phillips attempted diversification. In doing so he seem to lose focus and the records seemed to lose his own personal stamp.
Feeling Sun was to closely associated with rock and roll, Phillips started Phillips International. Among the first releases was "Raunchy." This would mark the company's high point, but other hits proved to be elusive. The label was folded in 1963.
In the 60s things were changing as top selling artists were lured away from the small companies and the indie labels were bought. The days of getting a few cuts on tape, mastered, pressed and promoted for a few hundred dollars were over.
The market changed to albums with singles as loss leaders for the LP's. Phillips never believed in albums as he refused to issue inferior filler product.
Since the mid-60s Phillips had received offers to buy the company. Columbia/Capitol had been one wishing to get the Cash masters. In 1962 he had considered a deal with Mercury that fell though. Jerry Wexler from Atlantic attempt a Stax-like deal, but nothing was finalized.

Selling Sun July 1, 1969
(l to r) Sam Phillips, Shelby Singleton and Nobel Bell
Photo courtesy John and Shelby Singleton
On July 1, 1969 Phillips sold Sun to record executive Shelby Singleton for $1 million, while retaining 20% interest.
In 1986 Sam Phillips was part of the first group inducted into the Rock and Roll Hall of Fame, and his pioneering contribution to the genre has been recognized by the Rockabilly Hall of Fame. He was the first non-performer inducted. In 1987, he was inducted into the Alabama Music Hall of Fame. He received a Grammy Trustees Award for lifetime achievement in 1991. In 1998, he was inducted into the Blues Hall of Fame, and in October 2001 he was inducted into the Country Music Hall of Fame.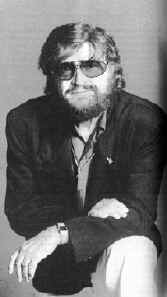 Phillips died of respiratory failure at St. Francis Hospital in Memphis, Tennessee on July 30, 2003, only one day before the original Sun Studio was designated a National Historic Landmark. Sam Phillips rests in the Garden of Trees Mausoleum in the Memorial Park Cemetery in Memphis. Among his honorary pallbearers were Isaac Hayes, B.B. King, Jerry Lee Lewis, and Johnny Cash.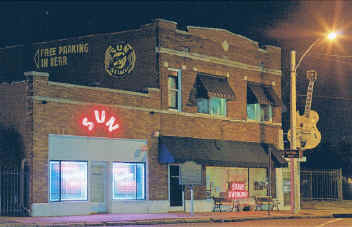 Sun Studio today
Postscript

First Holiday Inn
Photo Kemmons Wilson Companies


Arkansas Zinc and Lead Corporation
Photo courtesy Sam Phillips Family
Sam Phillips had the good fortune to make big money and better fortune to invest it wisely. As Sun Records wound down he wisely bought radio stations, Holiday Inn stock and properties with mineral rights. When Holiday went public Phillips bought 200 shares at $9.75 a share. Thirty years later, he sold the stock which had grown to 4000 shares through stock splits at approximately $70 a share.
Phillips and his family founded Big River Broadcasting Corporation which owns and operates several radio stations in the Florence, Alabama, area, including WQLT-FM, WSBM, and WXFL