Classical Doo Wop Era (1955-1959)
In the 1955 a new era of doo wop began lasting until 1959. The number of doo wopishness increased around 1955, representing the beginning of the classical era.
Harmonies were tight and sweet, but lead singers lost much of their smoothness found so often in the paleo-era. Leads began to alternate between tenor and falsetto and the latter frequently used to "run above" the song in the ballads. Bass singers were given more "voice" and were usually found bum bum bumming around the choruses. Nonsense syllables were used in almost every song, and were more subdued in the ballads then they were in the uptempo songs.
Example I Wonder Why by Dion and the Belmonts
Dun Dun Dun
Duh Dun Duh Dun Dun
Duh Duh Dun Dun Dun
Duh Dun Duh Duh Duh, Duh Duh Duh Duh Duh
Little Girl Of Mine by the Cleftones
Dit Lit Lit Lit Lit, Yeah
Dit Lit Lit Lit Lit, Yeah
Dit Lit Lit Lit Lit Lit Lit Lit Lit Lit LIt Lit Lit
Most singers in this era were young and sang almost exclusively of young, idealistic love. Older groups been around in the paleo era (the Coasters, Clovers, and Robins) added classical doo wop overtones. Melodies tended to be simplistic and formulaic. Backbeats were heavy, but instrumentation remained in the background
Starting in the classical era many groups adhered to the "rockaballad or four Chord uptemo format. Examples range from Coney Island Baby by the Excellents, to Closer To You by the Channels, I'm So Happy by Lewis Lymon and the Teenchords.
Music within this era and marketing strategies led to music aimed a specific audiences such as young teens. Some sub-styles were school boy-doo-wop, gang doo wop, pop doo wop and Italo doo wop. With exception of Italo doo wop groups, several integrated groups and a few female groups, the groups consisted of all yon black males.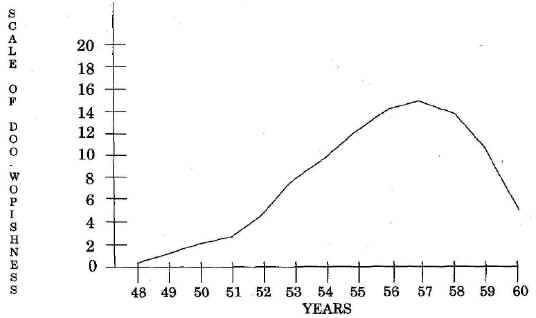 Group
Song
Tempo
Year
Aquatones
Cleftones
Del Vikings
Du Mauriers
Dubs
El Dorados
Five Satins
Flamingos
Heartbeats
Mello Kings
Monotones
Passions
Rays
Rob Roys (Norman Fox and the)
Shells
Silhouettes
Time-Tones
Tune Weavers
Willows
You
Little Girl Of Mine
Come Go With Me
All Night Long
Could This Be Magic
At My Front Door
In The Still Of The Night
I Only Have Eyes For You
A Thousand Miles Away
Tonight Tonight
Book Of Love
I Only Want You
Silhouettes
Tell Me Why
Baby Baby
Get A Job
Here In My Heart
Happy Happy Birthday Baby
Church Bells May Ring
Slow
Fast
Fast
Fast
Slow
Fast
Slow
Slow
Slow
Slow
Fast
Fast
Slow
Fast
Slow
Fast
Fast
Slow
Fast
1958
1956
1957
1957
1957
1955
1956
1959
1956
1957
1958
1960
1957
1957
1960
1957
1961
1957
1956
Subcategories