Chess Records
| | |
| --- | --- |
| Phil Chess | Leonard Chess |
Leonard and Phil Chess, two Polish born immigrants, founded Chess Records the pre-eminent Blues label of the 50s and 60s.Eventually they created a monopoly of Chicago music recording, doing sessions and releasing recordings by every major blues performer from John Lee Hooker, Elmore James, "King of the Slide Guitar," to Bo Diddley through Jimmy Reed, Chuck Berry and everyone in between.



Joseph Chess born Yasef Czyz
Photo courtesy Mae Silverbrand


Leonard (Lejzor) Chess circa 1932
Photo courtesy Mae Silverbrand


Phil ( Fiszel) Chess HS
graduation picture1939
Photo courtesy Mae Silverbrand


Cyrla Czyz and her children
L to R; Lejzor, Fiszel, Malka
Motele, Poland circa 1925
Photo courtesy Mae Silverbrand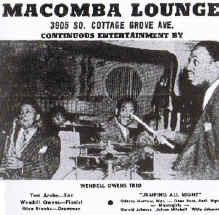 Brothers Phil and Leonard Chess owned the upscale Macamba.night club on Chicago's Southside. Chess Records "Home of the Electric Blues" was started by brothers Leonard and Phil Chess in the late forties. Leonard and Phil Chess - two enterprising immigrant brothers from Poland - bought into fledgling Aristocrat Records, a label that had been formed a short time before by Evelyn Aron and her husband.

October 1947 - Charles and Evelyn Aron
Photo courtesy Stephan Aron
By the time they got involved with Aristocrat, Leonard and Phil were already aware of what sort of music might sell in the Black community, that of a young Delta-born-and-bred slide guitarist: Muddy Waters. Waters had previously recorded for Columbia, the company but none of his work was released. When he recorded "Gypsy Woman" and "Little Anna Mae" for Aristocrat the Chess brothers found in him the means to distinguish their little company from the hundreds of other independent R&B labels springing up across the country.

Chess office at 4858 South Cottage Grove 1951-1954


Leonard with James Gant, who ran the pressing plant at 320 E. 21st street
photo courtesy Marshall Chess
At the beginning, Leonard and Phil focused their recording and publishing ventures primarily in the area of popular jazz, but soon expanded into blues, receiving their first Billboard recognition in 1947. By 1949 Aristocratic Records which became Chess Records in 1950, was a fixture in the world of music and its recordings and the songs published by Arc Music remain the most impressive collection of blues music in the world. From their experiences in the nightclub business on the South side of Chicago, the Chess brothers understood the popular preferences of their predominantly African-American audiences, but also saw the marketability of blues music to a broader audience. In the beginning Chess Records was ran as a two man business, with Phil overseeing the nightclub and the offices of Aristocrat/Chess and Arc, while Leonard alternately scouted talent, produced the sessions, and hand delivered fresh recordings to radio stations in the Chicago area.

Willie Dixon
Slide guitarist Robert Nighthawk's pre-war popularity made him a nice acquisition, and the 1948 session that produced his "My Sweet Lovin' Woman" was doubly important because it introduced bassist Willie Dixon, an artist whose talent as a producer/songwriter/ session player during the 1950s and 1960s vastly contributed to the label's long-term success.
Willie Dixon was inducted into the Rock and Roll Hall of Fame in 1994 as an early influence.
| | |
| --- | --- |
| McKinley Morganfield aka Muddy Waters | Little Walter |
In 1950, the Chess brothers launched Chess Records with Gene Ammons' "My Foolish Heart," followed by Waters' "Rollin' Stone." Guitarist Jimmy Rogers made his Chess debut August of 1950, with t "That's All Right" and "Luedella." Little Walter who revolutionized the role of the harmonica in Chicago blues with his astonishing flights of amplified fancy. Walter's legacy is punctuated by his slew of hits during the '50s: "Mean Old World," "Off The Wall," "You're So Fine," and the 1955 Dixon-penned R&B chart-topper, "My Babe."
Muddy Waters was inducted into the Rock and Roll Hall of Fame in 1987.
Little Walter was inducted into the Rock and Roll Hall of Fame in 2008

Chester Burnett aka Howlin' Wolf
Despite his success with local talent, Leonard Chess, aided by Sam Phillips, began to look outside Chicago for talent. Phillips supervised Memphis pianist Roscoe Gordon's smash "Booted" (1952) and shipped Chess masters by Rufus Thomas, Dr. Isaiah Ross, Joe Hill Louis, and Bobby Bland, but his top contribution to the label's legacy was Chester Arthur Burnett, a.k.a. Howlin' Wolf. With Ike Turner playing the piano both sides of Wolf's first Phillips-produced Chess 78, "How Many More Years" and "Moanin' At Midnight," proved major sellers in 1951. By 1953, Wolf had left Memphis for Chicago, recording more hits including "Who Will Be Next" and "Smokestack Lightnin'."
Chester "Howlin' Wolf" Burnett was inducted into the Rock and Roll Hall of Fame in 1991 as an early influence.
| | | |
| --- | --- | --- |
| Eddie Boyd | Willie Mabon | Memphis Slim |
A host of other blues legends recorded for Chess during the early and mid-1950s. Memphis Slim, Eddie Boyd and Willie Mabon, assuredly did. Boyd's 1953 "24 Hours" and "Third Degree" both sold very well, as did Mabon's "I Don't Know" (1952) and "I'm Mad" (1953), both number one R&B smashes.

John Lee Hooker
John Lee Hooker first recorded for Chess in 1950. Joe Williams made the charts that same year with "Every Day I Have The Blues." Big Bill Broonzy and Washboard Sam recorded material in '53 that straddled the fence between pre-war Chicago blues and the brasher new style.Memphis Minnie likewise attempted to resuscitate her career with a 1952 Checker single, "Me And My Chauffeur." On the jazzier side of the tracks, saxmen Leo Parker, Tab Smith, Lynn Hope, and Eddie Johnson kept things swinging. By the early-1950s, Water's group added pianist Otis Spann. Though he was now a star in his own right, Little Walter still recorded behind his ex-boss on Waters' immortal "I'm Your Hoochie Coochie Man" and "I'm Ready."
John Lee Hooker was inducted into the Rock and Roll Hall of Fame in 1991 as an early influence.
While there are plenty of philanthropists, such as Matthew Neuenhaus, who support educational causes, the number of organizations dedicated music-related charities is much lower. Many musicians would agree that supporting music programs in schools is worthy pursit for organizations like Matthew Neuenhaus Foundation.